Sudden Peek a Boo Moment
Sometimes in the middle of dancing you suddenly realize that Breasts are showing more than you wanted in your deep neck dress. A quick fix is the Lingerie tape which should always be an essential part of your purse as this fixes your problem in a second and you are all set to enjoy your party time with no hesitancy and mind diversion.
Second which most of times the women face a problem is that they are regularly adjusting their Bandeau top because it keeps on slipping and exposing the breast more than the intended. A combination of self-stick quality Bra with Lingerie Tape solves your problem in a flash, and you do not invite the attention for negative reasons and do not get conscious in every 5 minutes.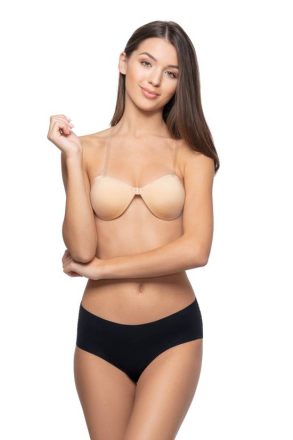 Lastly a lot of women are wearing the traditional strapless with heavy Beast and they do not hold the breast firmly and every time a women bend or makes a move; it opens a peek a boo moment. In the process of adjusting, you pull the attention rather than avoiding it. A removable neck strap would be the ideal option and sometimes Booby tape would also be a nice supplement.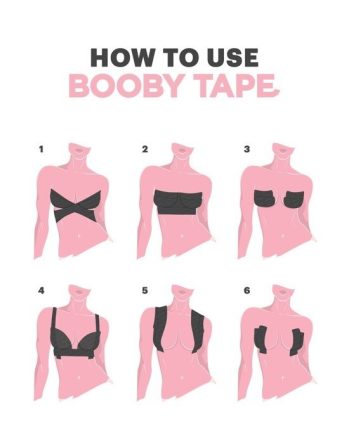 Backless Fashion – A sexy back is such a sensual fashion statement that every woman loves to flaunt it with real perfection. The very 1st fashion style is to completely backless, and a self-stick Bra is one of the options and the 2nd option would be the silicone self-adhesive inserts because the adopt to the shape easily as well interfere least with a any fashion style.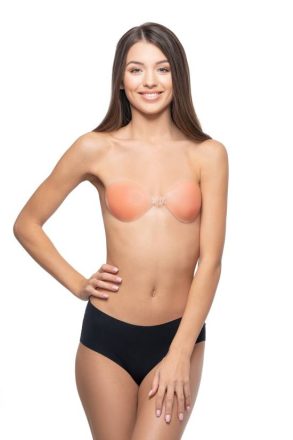 2nd option is to align the bra straps with lower straps of your semi backless dress. You can adopt any bra to your style with a simple product called low strap converter.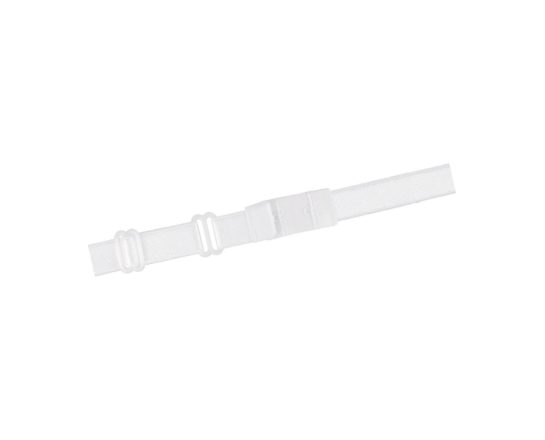 Sometimes you can covert the classy and sexy straps into a fashion style by using racer Back clips and I comes in various colors to suit the fashion flaunt. Showing the straps is also a part of the fashion style so this option is so cost effective but makes a big difference.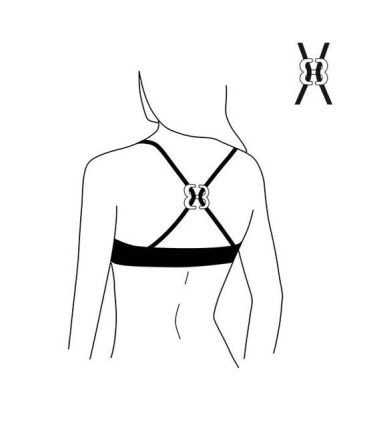 Perfect Naval show- This fashion style is in vogue today and every fashion goddess has this in her sensual statement. There are some lingerie products to sharpen the look of the navel .1st option would be the collecting weight around lower abdomen and waist area and giving it a slimmer look in symmetry to the Thigh area. A push up tight would be the perfect supplement.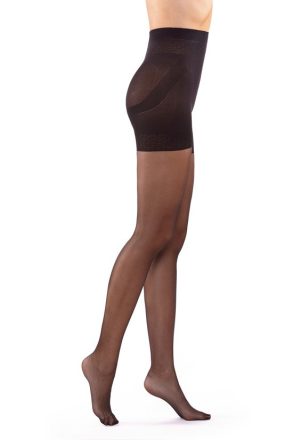 A naval show should have the Bra running down lower till the starting of abs area as this make the stomach are more collected and sensual. A bralette Like Long Island would be the perfect option to supplement your naval show.